The financial crisis of 2008 had devastating effects on the housing market. Although the market has recovered, homeowners want to ensure that the value of their homes continues to rise. Some homeowners believe that making cosmetic improvements will add to the value of their property. However, renovations and improvements on a large scale are what increases the property value.
Before you begin any building or renovation project on your home, you may need permission from building control to ensure that the work is compliant with the minimum standards for safety. Depending on your location and circumstances, you may require prior approval to begin a project, especially if you live on conservation land or your home is listed for sale. Here are some improvement ideas that can increase the value of your residential property.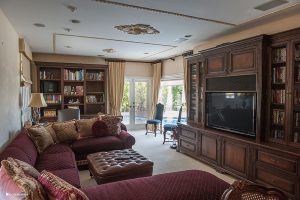 Build A Driveway
A front garden is aesthetically appealing, but it means more work keeping up with the weeding and mowing. Adding a front driveway cuts down on insurance costs and is a convenience when you're carrying items into your house. To give your home curb appeal, consider a raised border or perhaps a few shrubs for an appealing appearance. You may consider repaving the sidewalk in front of your home in addition to the driveway. Consider installing decorative lighting to complete the renovation.
Additional Square Footage
Adding square footage to your house usually means a bedroom, basement, or loft conversion which increases the value of the property. Adding to the square footage of your home could mean an extension to the kitchen to include a family or dining room. Some homeowners build a kitchen extension and add a bedroom upstairs to add to the property's value. Another way to add square footage to your home is to add a room over a garage for use as a guest room or playroom. You may also consider adding an outdoor kitchen to an existing patio for entertaining.
Basement Conversions
A basement conversion is a significant undertaking and takes a considerable amount of time and money. The first step is to have a survey of the property and consult an architect to plan the conversion. The house must be underpinned and supported during the course of the project. After the digging, lining, and concrete work are complete, heat and lighting must be installed. An alternative to a basement would be to add on an additional room for use as a family room or study.
Add a Loft
One excellent way in which to increase the value of your home is with a loft conversion. Adding extra living space with a loft can increase your property's value by 10 to 12.5 percent, making it a sound investment. The height of the loft space must be measured to ensure it meets building regulations and it's necessary to ensure that the landing can support the weight of the staircase.
Additional time will be necessary if a bath is part of the conversion. Adding a loft to the home provides extra living space that can be used as a quiet space for an office, a room to watch TV or engage in hobbies. The loft may accommodate a guest suite that frees up more space on the first floor and offers guests privacy. An upper-level loft may be an open space or cover the entire floor with guest bedrooms, a bath, and storage cupboards.
Add a Conservatory
There are differing opinions about whether adding a conservatory to a home increases the value. Some building experts conclude that the value of a home can increase by up to five percent by building a conservatory. If your garden is south facing, you'll get the sunlight all day so adding a conservatory can increase your home's value.
The conservatory should complement the size of the house. The room shouldn't be so large that it overwhelms the rest of the house and not so small that it's not usable as living space. One of the best reasons to add a conservatory to your home is if you have a lovely view because it's a space that your family will take advantage of.
Replace Features
Replacing kitchen appliances with new, energy-efficient models, upgrading the heating systems, or replacing old windows with new, double glazed windows keep a home warmer in the winter and prevent drafts. Improving the electrical system with new sockets eliminating the need for extension leads is an excellent safety feature.